Copy Trading with Zulutrade Binary Options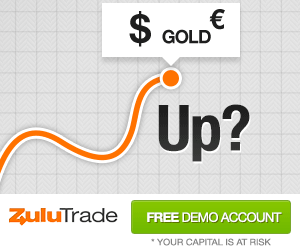 If you are yet to experience firsthand the marvels of social trading, ZuluTrade binary options social trading platform is a good place to start. The company was established nearly a decade ago in 2007, and in that time, it has become a staple in the social trading scene. The company's social trading platform has no equal, which is hardly surprising seeing as the company has dedicated itself to the provision of a premium social trading platform.
Additionally, besides letting you ride on the backs of seasoned traders, the ZuluTrade binary options social trading platform also comes with other unique features such as the ability to change traders automatically once they divert from their initial trading strategies and so forth. Here is a deeper look at what you get when you choose to use ZuluTrade's social trading platform.
Main Features
Ever since it was established, ZuluTrade has been keen to become the ultimate social trading platform for traders who would like to share their knowledge as well as traders who would like to benefit from the knowledge and experience of successful traders. The company has been able to create several technological innovations and important trading features that have helped it inch closer to its goal. They include the following.
A Large Choice Of Assets
This social trading platform definitely scores a win by offering both binary options and forex social trading to its clients. But, more than that, the company also offers an incredibly large number of assets to its traders. You can trade popular currency pairs, stocks, indices, and even commodities such as oil.
A Broad Choice Of Traders
When it comes to social trading, you are better off with as broad a choice of traders as possible. It does not matter if you want to find a good trader you can follow or want an ample pool of followers in order to monetize your trading skills. With over 100,000 traders in its community, ZuluTrade does not fall short in this regard.
The ZuluGuard Account Protection Feature
The ZuluGuard feature will ensure that your bankroll is protected from traders who choose to use questionable trading methods down the road. ZuluGuard sniffs out such traders and disconnects their signals from your account as a means of protecting your account from adverse risks.
A Vibrant Active Trader Community
One of the benefits of social trading is being able to share ideas with other traders. Some social trading platforms will not give you such an opportunity, but ZuluTrade does. You can ask other traders questions and they can answer them in real time. You can also follow social discussions as the market progresses and get interesting insights into the market before you put your money at stake.
The Auto-Rotate Feature
This feature, as the name so clearly suggests, lets you move from a trader automatically if they start to change their trading behavior. The significance of this feature should be quite obvious – many accounts start having trouble the moment the trader decides to try out new strategies.
It's Easier To Pick Good Traders Using The ZuluRank
Over the years, this social trading platform has introduced several proprietary features that make your work as a social trader much easier. One of these features is ZuluRank. Essentially, this feature tells you which traders are worth following by ranking them based on various key parameters such as profitability, drawdown, how long the trade signal has been around, sharpe ratio, and several other factors that might sway your decision to follow them as a signal subscriber. To a large part, success in social trading, especially as a follower, depends on your ability to choose the traders to follow carefully. ZuluRank certainly makes this process much easier.
Trading Platforms
ZuluTrade has spared no effort in ensuring that you can access its platform at any time and on whatever device you are using. In addition to its browser platform, the company also offers a desktop widget that you can install on your Windows, Linux or even Mac computer. This sleek desktop platform will give you access to performance graphs of the providers in your portfolio and allow you to keep a close eye on your accounts more conveniently. You can even link an MT4 account to a signal provider account on ZuluTrade.
You can also do your social trading while on the go through your mobile devices. ZuluTrade has an app for all platforms, including mobile OS versions most financial trading companies consistently ignore. For instance, in addition to getting apps for your iPad, iPhone, and Android devices, you can also install a ZuluTrade app onto your Windows Phone and even on your Blackberry device. On all these mobile platforms, you can open, close, and edit your positions.
Trading Account
Opening an account with this broker is quite easy. First of all, you will need to have an account with a supported binary options broker. The company supports over two dozen binary options brokers and nearly twice as many forex brokers. Consequently, the minimum deposit to put into your account will depend on the broker you choose to sign up with when opening your ZuluTrade account. Once you link your broker with the ZuluTrade platform, the company will simply send you log in credentials which will give you access to your ZuluTrade platform and then you can begin your social trading.
Fees and Commissions For Signal Providers And Subscribers
Traders who provide signals through the ZuluTrade platform get 0.5 pips for each lot they trade. It is worth noting that you can only be paid for the months you make a positive return, which is an incentive for traders to produce positive results.You can also become an affiliate and profit from the trading activities of the people you introduce into the system. As an affiliate, you will get 0.4 pips for each lot the clients you signed up trade. On the other hand, as a subscriber, you will have to pay 1.5 pips for each lot traded, part of which goes to the signal provider.
Customer Support
This broker offers lots of support channels to its customers. You can email, engage in a live chat, call, fill out a contact form, and even participate in their forum. Phone support is available for various countries, including UK, Germany, Russia, Spain, Greek, US, Japan, Mexico, Colombia, China, and even Australia. The company also offers a central phone line and multilingual support.
Conclusion
ZuluTrade offers an effective, user-friendly, and full-featured binary options social trading platform that should certainly work in your favor if you know your way around social trading. The platform is filled with features that let you pick your signal providers more accurately and control your trading more closely through automated trade protection features. So, if you are looking for a social trading platform that comes with all the bells and whistles that this increasingly popular form of trading has to offer, ZuluTrade is definitely worth a shot.